– 18-year-old Sean Wiseman was patrolling Afghanistan when his vehicle drove over an IED Read
– As a result of the explosion Sean was faced with the forced to have his leg amputated or face years of grueling surgery
– However, today Sean is training with his Regiment again and is undergoing training exercises in the Kenyan bush
Fusilier Sean Wiseman was only 18 years old when he lost his leg to an improvised explosive device (IED) while he was patrolling the Nad-e Ali district of Helmand, Afghanistan.
Today he laughs at how just days before the harrowing experience that left him a leg short, his group had a close shave with another IED and got away with nothing but cuts and bruises.
"We were en-route back to our location to rest up and walking along a dirt track, and I was hit again with another IED. When it went off it damaged both my legs, I had a massive hole in my right leg below my knee, my left leg was ripped open," Sean recalls.
Doctors told him they could spend years rebuilding both his legs or amputate one.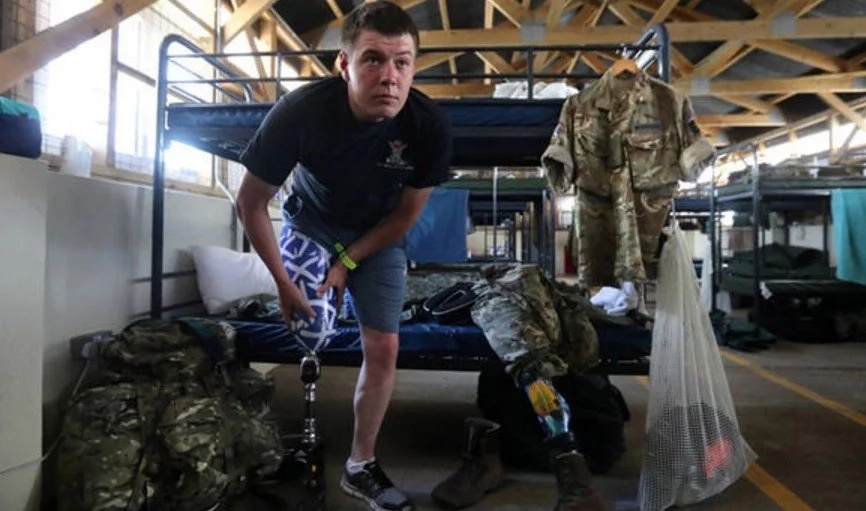 He said: "At 18 it was quite a big decision to make but I would happily make that decision again, definitely the best decision I've ever made was to have it off. I've moved on so quickly."
Despite the horrifying injury the soldier has not given up. The 24-year-old soldier, along with his regiment, are currently partaking in a six-week training programme in the Kenyan bush.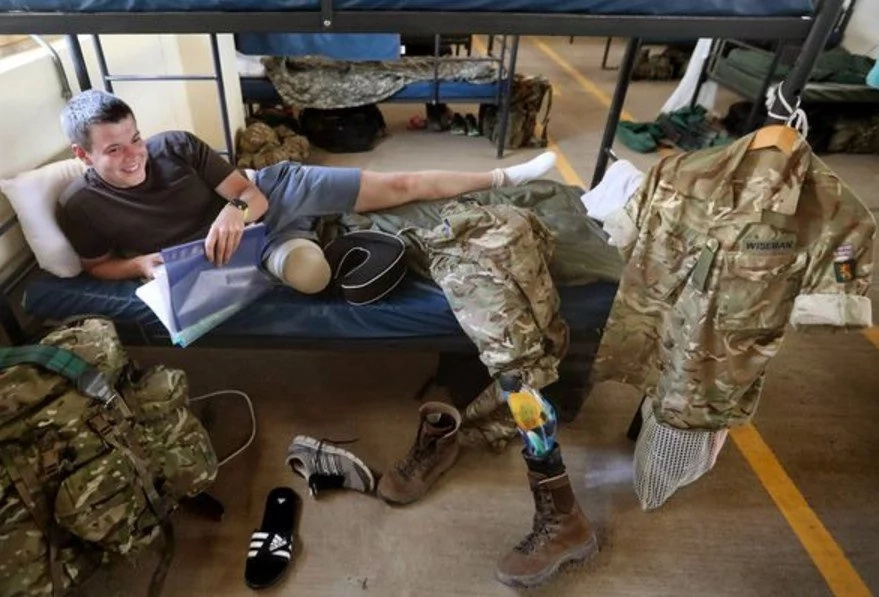 Sean stated: "It's my first time in Kenya because I've always had problems with my leg. This is the only time that I've been 100% clear, leg and health wise. I've stayed behind quite a lot of the time and it makes a big difference eventually getting out here."
He adds: "It doesn't matter if you're sitting in an office or out on the ground; it's just another thing that I can say, 'well, I've done this, being an amputee is nothing to be ashamed of'. You're more proud of it because you're achieving more each day."